Defensible Space is Required by Nevada Law
Gov. Jim Gibbons Monday signed legislation that requires property owners in the Tahoe Basin to maintain defensible space to reduce the spread of wildfires.
Gibbons said the measure was a product of the bistate fire commission formed after the Angora Fire, which destroyed more than 200 homes on the California side of the basin.  It is the same as the proposal being considered in the California Legislature for that state's share of the Basin.
"It will enable Homeowners to better prepare for catastrophic wildfires that occur in our forests – especially in the urban interface." — Gov. Jim Gibbons.
Gov. Gibbons said the legislation is designed to standardize the rules for clearing defensible space around homes and other structures, eliminating the "countervailing policies ever so prevalent in the Tahoe Basin. "
"There's been so much resistance to anything man made in our forests that catastrophic fires can neither be controlled nor prevented without legislation."  — Gov. Jim Gibbons.
SB94 mandates that property owners including public entities clear defensible space and gives the state the power to enforce the rules.
Geoff Dornan / Nevada Appeal, June 9, 2009
North Lake Tahoe Fire Protection District Chief Michael Brown said giving that power to the state was important because it puts teeth in the law small local jurisdictions haven't had the ability to enforce.
"The biggest thing is we've got to make some property owners take care of their property."
Brown said the law applies to both public and private property including state lands.
Conservation and Natural Resources Director Allen Biaggi said the legislation requires the law be enforced by the state fire marshal, the forestry division and the basin's fire chiefs.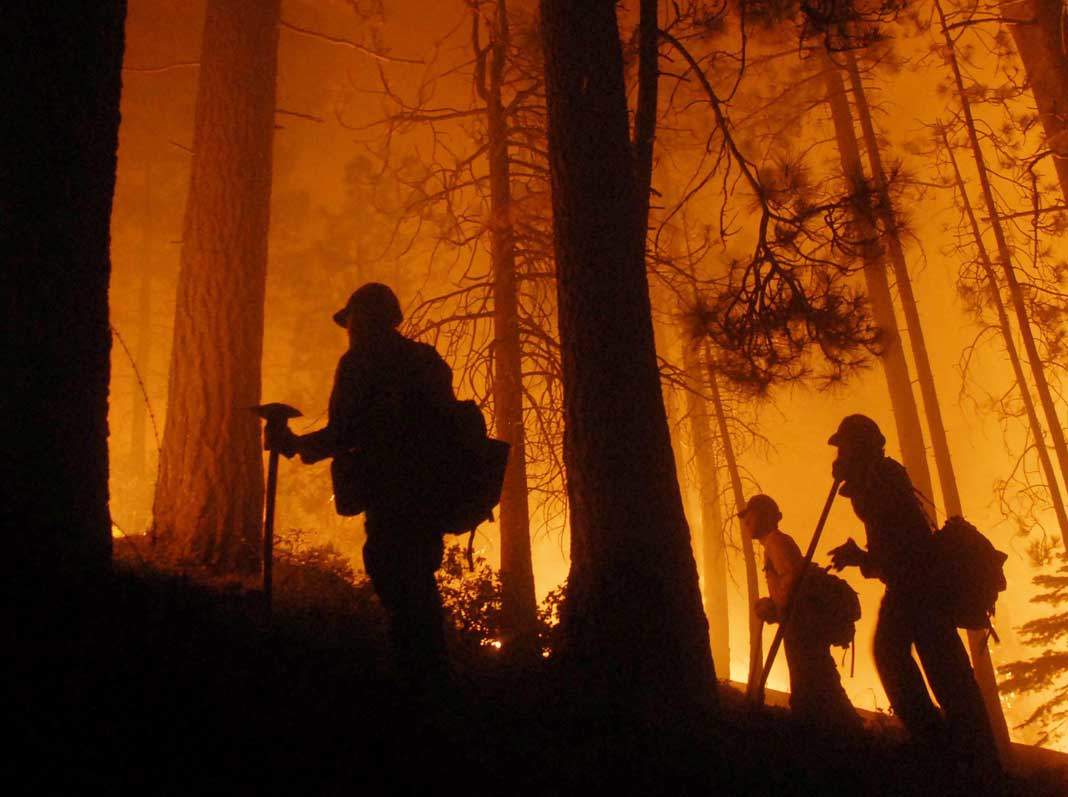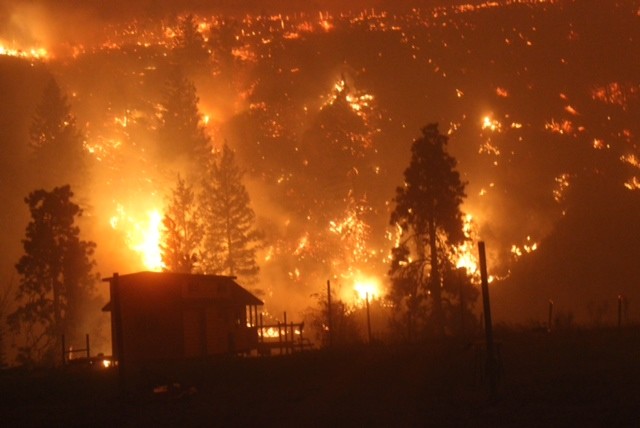 The Consequences of Wildfires Do Not End When the Flames Are Extinguished
As a 30 year firefighting veteran, this year's featured conference speaker knows well the destructive and long lasting consequences of wildfire. On July 17, 2014 Carlene Anders, along with other volunteer firefighters, rushed to save a house in the face of what would become the Carlton Complex, the largest fire in Washington state history. Before they could even pull the hoses from their engine, they learned that their small town of Pateros was in serious danger. Rushing back, they discovered spot fires ignited by wind-blown embers all over town and panicked residents in disarray. They quickly organized an evacuation and while people were literally running for their lives, they fought to save the small town's business district. Carlene Anders will bring a compelling story of loss that cuts across all phases of community life, as well as recovery that continues to this day.
In the surreal hours and days that followed the dark and harrowing days of the fire, the firefighters ate little and rested less. They tried to help victims cope with their total loss, while answering panicked calls about the continued eruption of spot fires and smoke rising from smoldering debris. The town's governance structure was overwhelmed with offers of help as well as requests to replace services lost. Small town recovery committees were organized into a larger county-wide recovery coordinating body and Anders accepted the job of Executive Director.
From managing hundreds of volunteers, to dispersing donated goods and testifying before government panels, Anders has experienced it all. The most heart-wrenching experience she reports is to watch as the psyche of the community goes through the emotional phases of disaster. At first there is the emotional high of survival and community cohesion, followed by a jagged drop into disillusionment, which eventually turns to a slow, unsteady and indefinitely long rise toward recovery and reconstruction. Along the way, "trigger" events, such as anniversaries, remind survivors of the disaster and its economic, social, and psychological costs. Anders will bring to conference participants not only the details of her experience but also lessons learned. We are indeed fortunate to have Carlene Anders as our featured speaker for the second annual statewide conference of the Nevada Network of Fire Adapted Communities.
Funding Opportunities: Take Action — Teens for Wildfire Safe Communities

Young adults ages 13-22 who complete a Wildfire Risk Reduction Community Service Project between September 1, 2015 and November 15, 2015 can submit an application to receive one of twenty $500 awards for future educational costs, or a $500 donation to the charitable organization of their choice!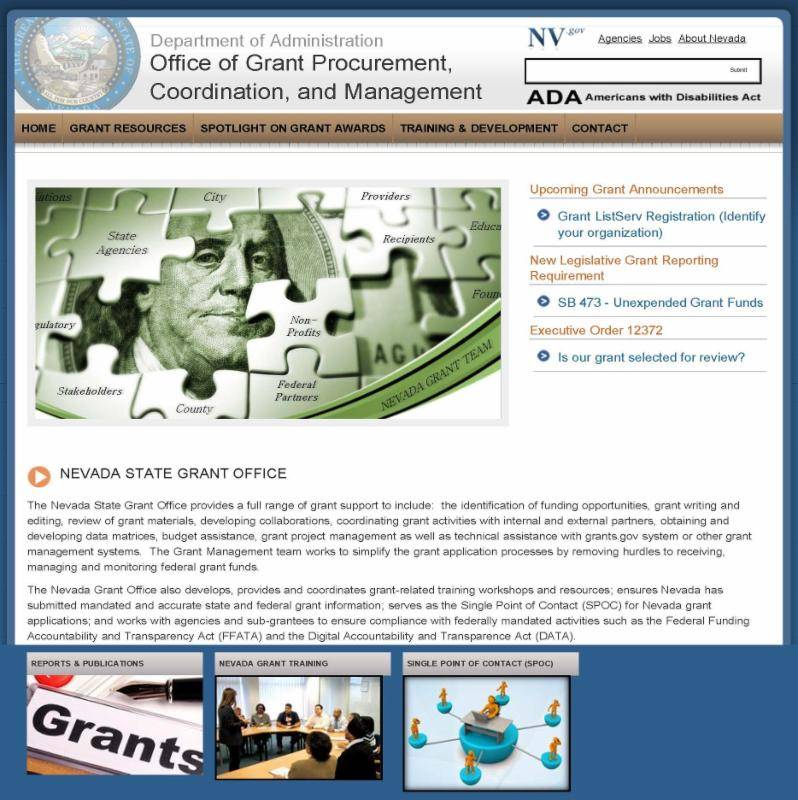 Partner Spotlight: Nevada State Grant Office
The Nevada State Grant Office can assist communities and other organizations that meet Nevada state strategic priorities in obtaining grant funds. Specifically, they can help identify funding opportunities, assist in grant writing and editing, and review grant materials. They can also conduct grant writing workshops.  Note: Communities need a legal entity, such as non-profit organization with a 501(c)(3) status, to apply for and manage grants on their behalf. For more information go to their website at http://grant.nv.gov/.
The Dangers of Dead Fuels
For many people, the arrival of fall means the end of fire season. But Nevadans who experienced the Caughlin, Washoe Drive and Laurel fires know this is not the case. Autumn creates an abundance of dry "dead fuels" including fallen leaves and needles, cured grass and dried weeds. Dead fuels are a major concern during wildfire ─ they ignite easily and burn rapidly spreading fire quickly. Do not let leaves and needles accumulate on the roof, in rain gutters or next to the house. Mow lawns to keep the height of dormant lawns low. Remove dried weeds and dead landscaping vegetation from your property including garden boxes and flower beds. Remember wildfire can occur during any season in Nevada.
Curbside Chipping Program
The Tahoe Douglas Fire Protection District Residential Chipping Program is a program to help create defensible space by clearing flammable vegetation a minimum of 100′ from structures. Fill out this form to join the program.
I am here at Lake Tahoe and there is magic at 6,000 feet. — Frederick Lenz